This is a follow-up of #5149, where we're polishing the style of the flexible layout templates UI. In that issue, I suggested the following:
The "Add row" button should match the rest of the "+ Add xyz" buttons we use throughout the admin UI I think. (Separate UX issue: having that button live at the bottom of the form becomes problematic - especially with templates that have many rows. I thing that we should either move to the top, or add multiple "Add row here" buttons between each row perhaps? ).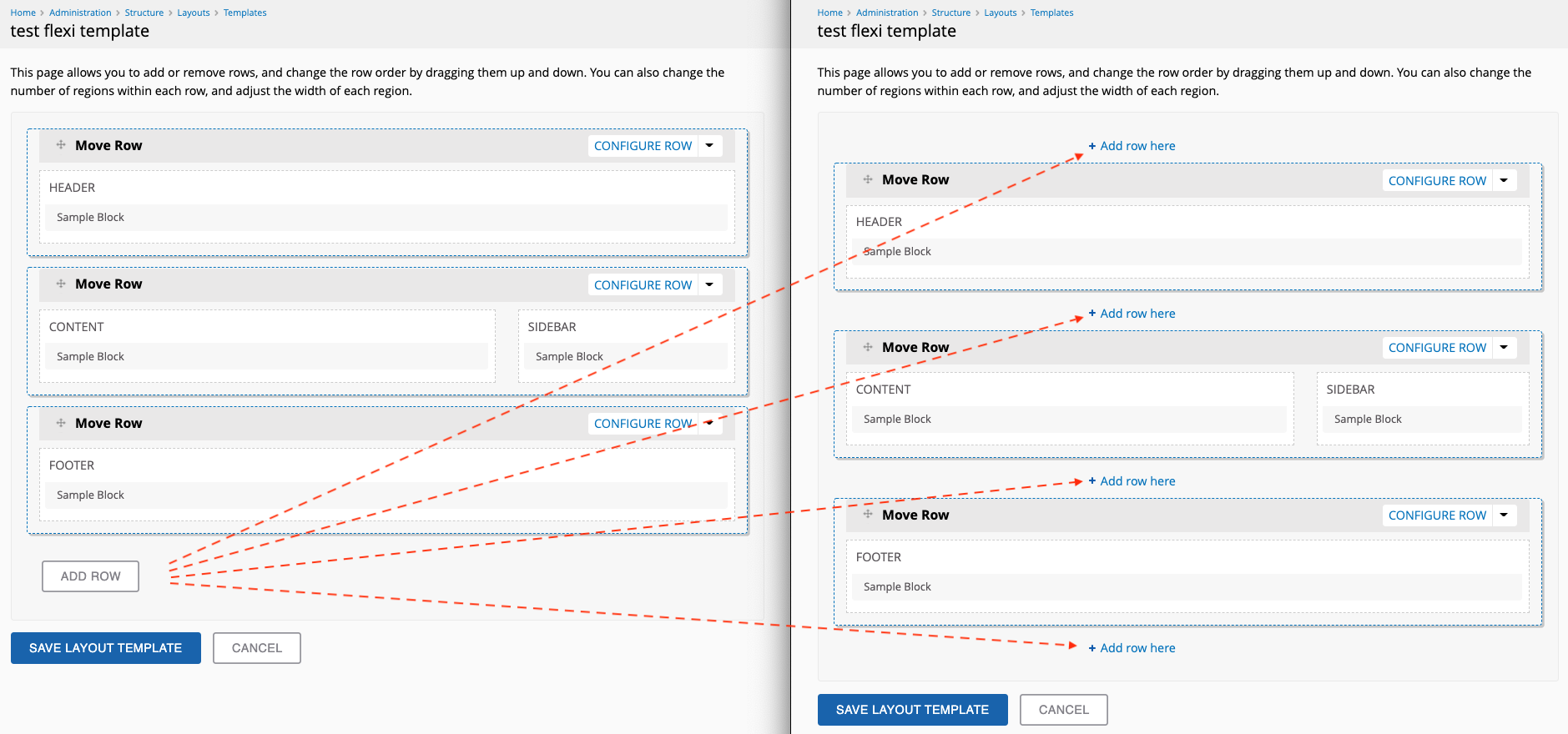 Less scrolling, and one less step in order to drag the newly-created rows to the right place -> UX win.