Hi,
My new Backdrop website will be bilingual (Dutch/English). The default language switch block is huge and doesn't look nice:

It is not so obvious to me how to tweak the appearance. I guess I have to use the configuration dialogue box for the Language switcher: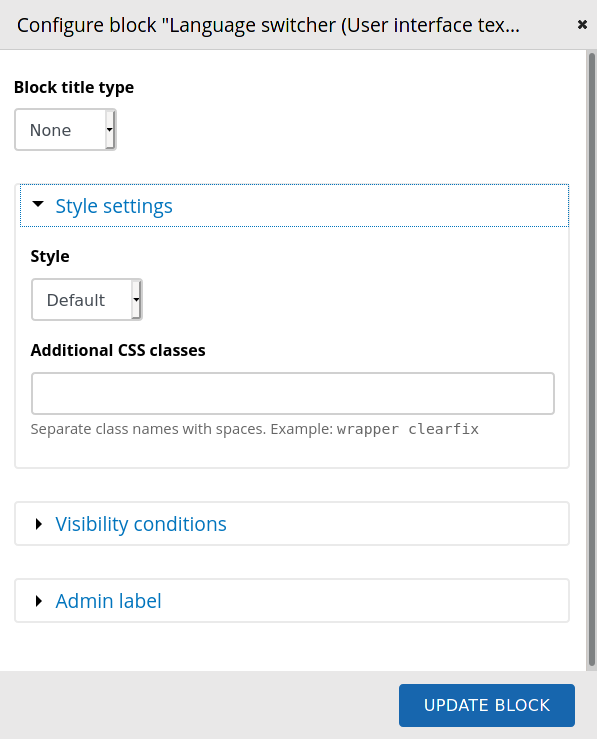 First question: whereas Block title type is "none" the Block title is displayed. How to get rid of the title?
Second question: How do I get a simple NL / EN switch like this one:

I guess the answer will be that I need to add some CSS style definitions, but how?
Thanks for any help or suggestions.