i am on the newest version of backdrop. i have ckeditor attached to the "full html" input format, and not to the "filtered html" format.
i have an image in the content. i saved the node with "filtered html" as the format. i edit, and here is a screenshot of that part of the html: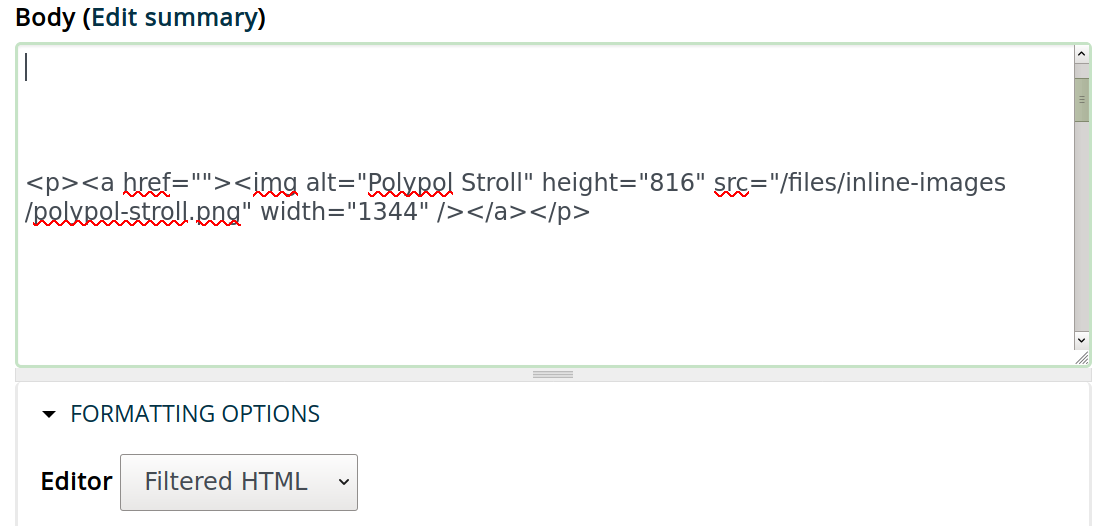 i change the format to "full html" and do nothing other than save the node with that format. then i edit it again, and here is the html for that image: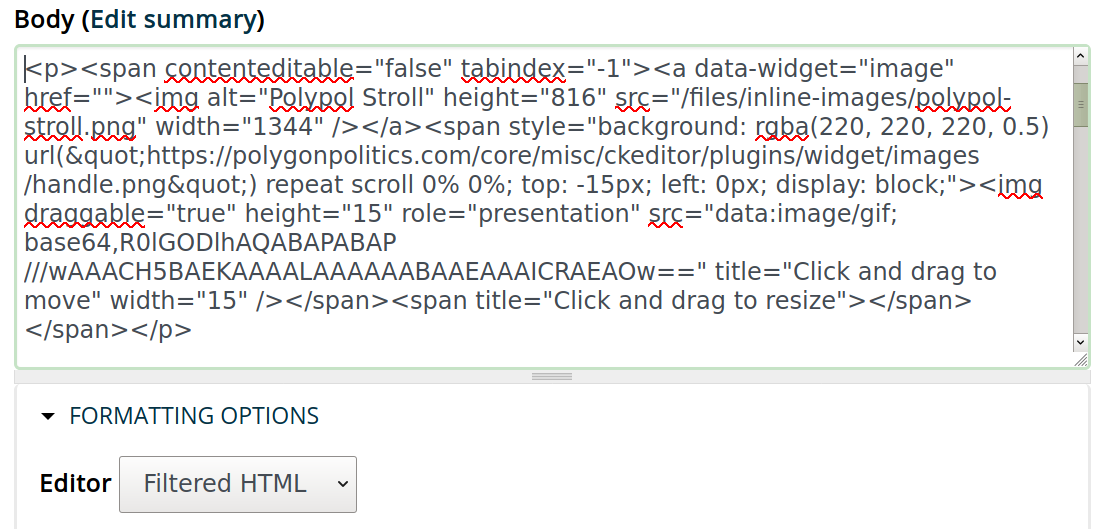 in addition to adding all that code around my image, now the ckeditor toolbar is completely disabled when i am in full html mode:

any ideas at all?