I tried to work with my Backdrop site and see the strange order of the blocks on the page /admin/structure/block. By installing clean Backdrop CMS v. 1.20.0, I saw the same problem. In the screenshot I created four blocks for testing.
First row - block 1,
Second row - blocks 1 and 2,
Third row - blocks 1, 2 and 3,
etc...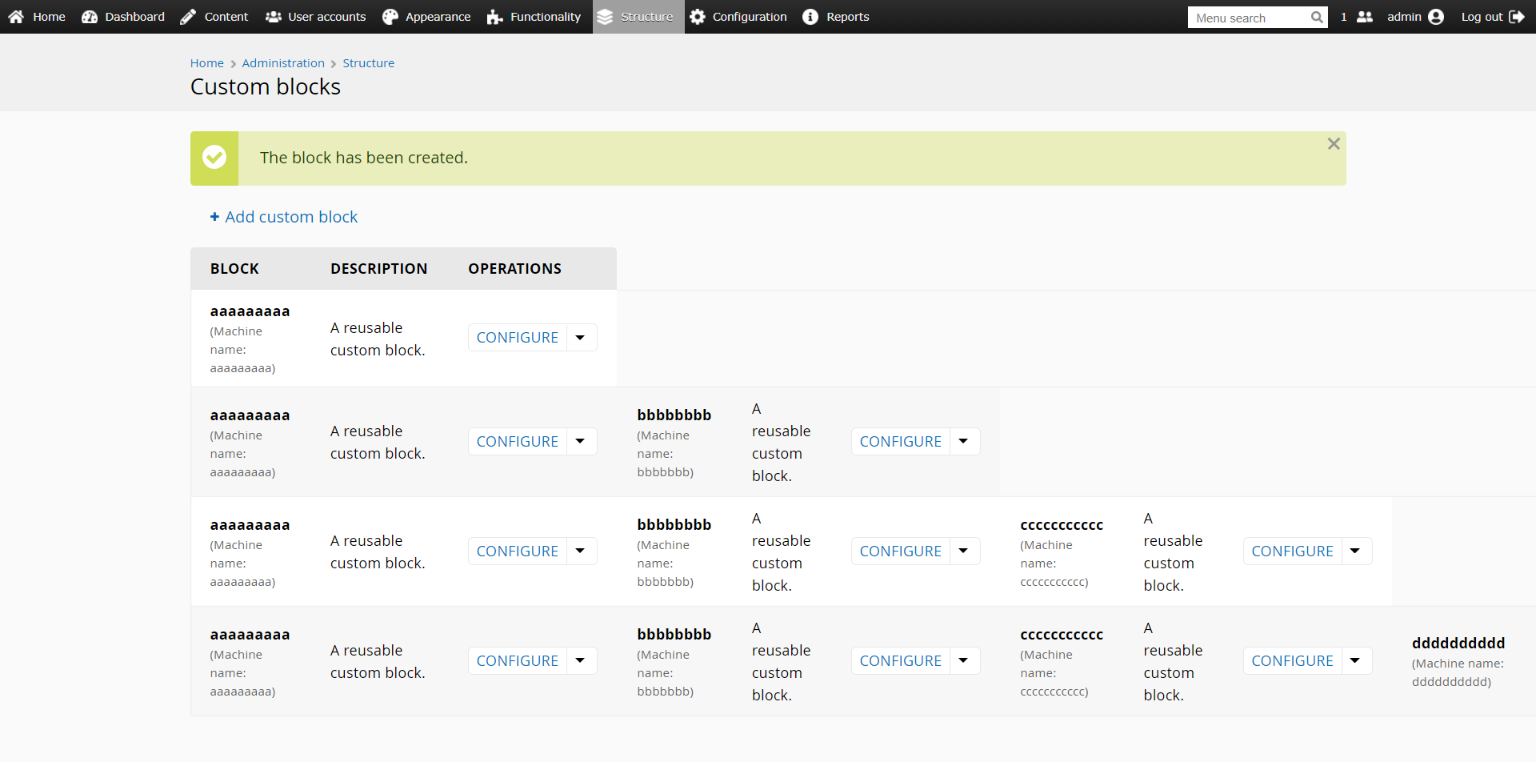 v 1.19.4