Hi
I have transfered my live site too a 2nd site (www.mrkmodelshop.co.uk) to do the upgrade but the admin bar isn't happy. As soon as I click somewhere on the 2nd site the admin bar loses all of it's content and is just a black bar across the top of the page. I am logged in as the site works OK and I get the View and Edit tabs displayed OK.
I compressed the following: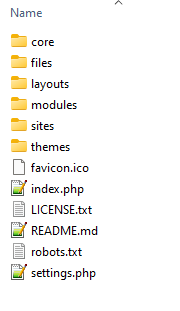 and transferred them to the 2nd site and extracted them.
I have exported the database and imported it into the 2nd site using phpMyAdmin and then edited settings.php to update the database name.
Am I missing something?