Does anybody else have the problem with the user profile image size settings being ignored?
If I set user pictures in admin/config/people/settings, and settings like this: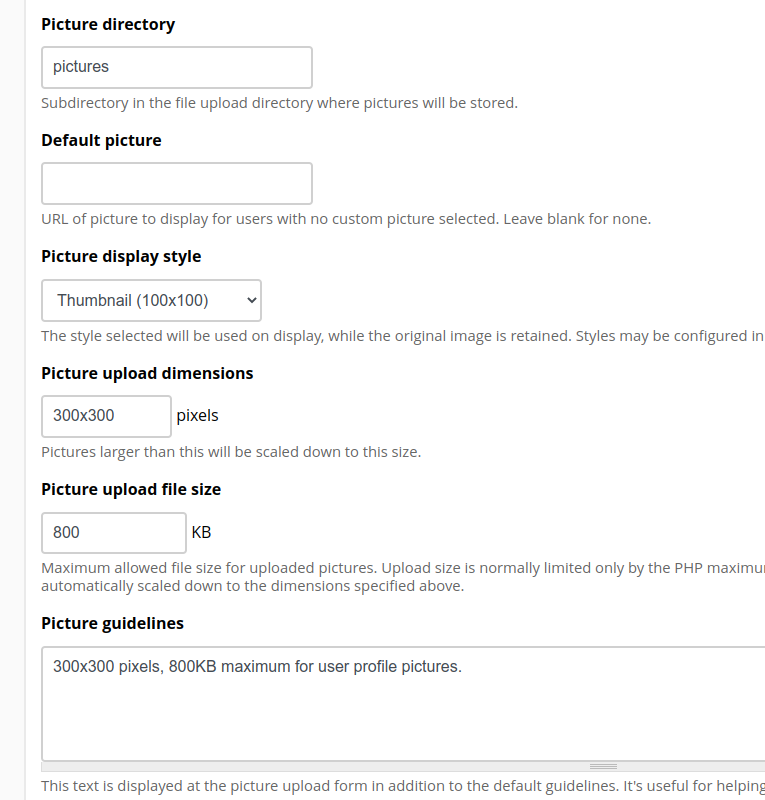 The user pictures are uploadable, but in the user profiles are full resolution, unscaled, as if the 300x300 scaled down was ignored. I checked with a D7 installation and it did the scaling.